Kirkcudbrightshire, 14 July
July 21st, 2006 (08:43 am)
I've been too busy, and it's been too hot, for me to write a detailed account of the day - but here are a few photographs.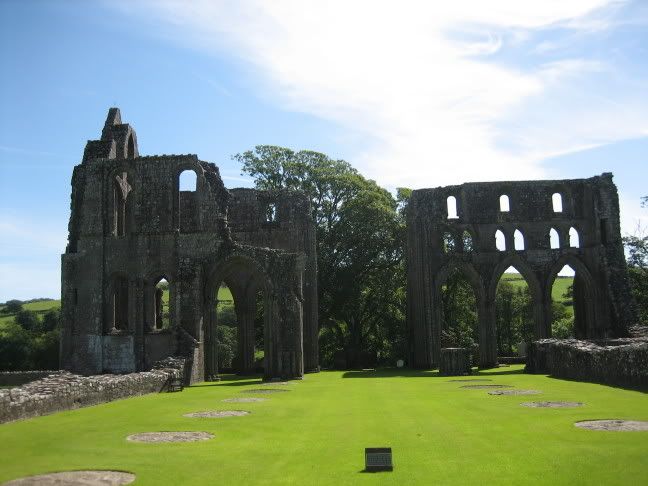 A twelfth-century Cistercian monastery, founded either by Fergus of Galloway or David I, it was the place where Mary, queen of Scots, spent her last night on Scottish soil in 1568, before sailing the next morning for Whitehaven.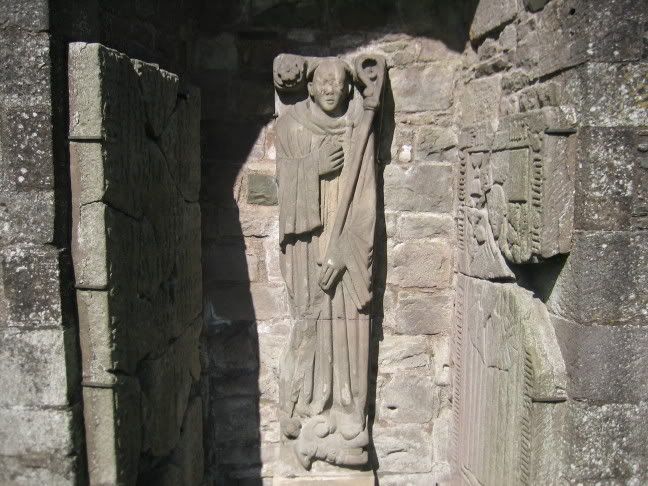 Note the knife sticking into the abbot's chest, and the partially disembowelled man at his feet. The Church had to make its own way in a warrior society.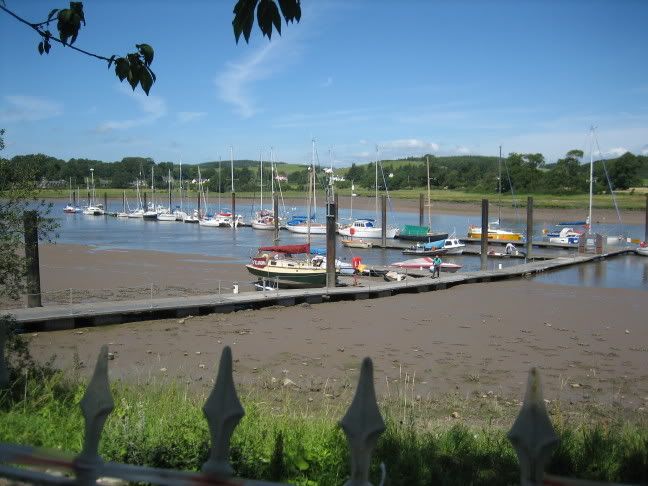 Kirkcudbright's livelihood depends on tourism (mainly based around its status as an 'art town' and its marina) and fishing.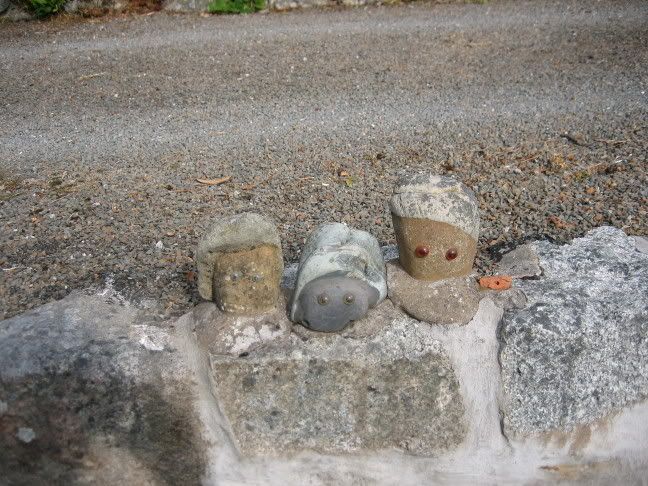 The private section of the road along the bay in Kippford was populated by several goblin-like creatures which had seemingly emerged fully-formed from the rocks and tidewood.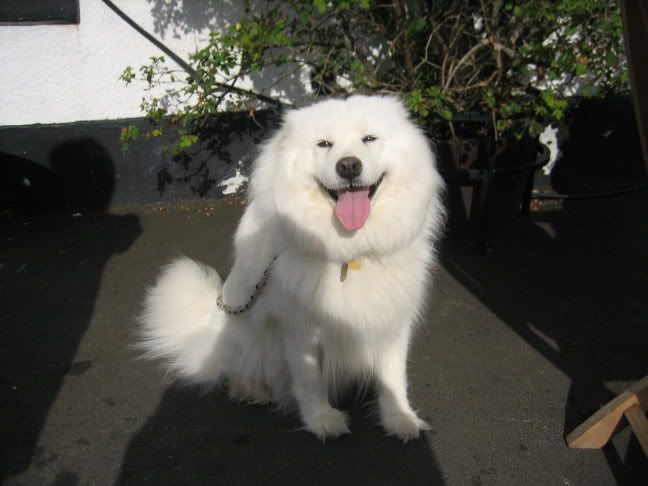 This Samoyed thought it only right and proper that I should be taking a photograph of her.